Regular price
$ 59.95 USD
Regular price
$ 99.00 USD
Sale price
$ 59.95 USD
Unit price
per
Sale
Sold out
Experience the Magic of the LED Crystal Lamp Moon Star: Your Dreamy Bedside Companion! 


Elevate your nighttime ambiance with the LED Crystal Lamp Moon Star, a radiant blend of celestial beauty, touch-controlled functionality, and eco-friendly innovation. This enchanting lamp is not just a light source; it's a captivating work of art that will transform your space into a haven of serenity and wonder.


Key Features:

Starry Nights & Crescent Moons:
Immerse yourself in the night sky with the LED Crystal Lamp Moon Star's exquisite design. Delicate moon and star motifs are elegantly etched into the crystal-clear surface, creating a captivating celestial dreamscape that enchants your senses.


Three Magical Colors:
Set the mood with ease by choosing from three enchanting colors – a soothing, tranquil blue; a warm, romantic yellow; or a calming, ethereal white. Switch between them to suit your desired atmosphere, adding a touch of enchantment to every moment.


Touch Dimming Technology:
Control the brightness effortlessly with the touch-sensitive base. Adjust the intensity of your light to match your mood – from a gentle, romantic glow to a practical reading light – all with a simple tap.

Rechargeable & Portable:
Say goodbye to tangled cords. The LED Crystal Lamp Moon Star is rechargeable, allowing you to enjoy its magic anywhere you go. The built-in lithium battery ensures hours of luminous delight on a single charge, making it perfect for both indoor and outdoor use.


USB Charging Convenience:
Recharging is a breeze with the included USB cable. Connect to your laptop, power bank, or USB adapter to keep your lamp aglow, ensuring that the magic never fades.

Decorative Brilliance:
This lamp isn't just a source of light; it's a decorative masterpiece. Its crystal body sparkles with elegance, making it a standout addition to any room's décor. It's perfect for your bedside table, living room, or as a captivating centerpiece at special occasions.


Romantic Atmosphere Creator:
Set the stage for romance with the LED Crystal Lamp Moon Star. Whether you're enjoying a cozy dinner for two or winding down with a good book, its warm and gentle light fosters an ambiance that ignites the senses.

Thoughtful Gift:
Searching for a gift that will leave an impression? Look no further. The LED Crystal Lamp Moon Star is a gift that speaks volumes about your appreciation for beauty and wonder. Perfect for birthdays, anniversaries, or as a gesture of love and friendship.


Elevate your nights, bask in the radiance of the stars and moon, and let the LED Crystal Lamp Moon Star weave its magic into your life. Embrace the allure of the cosmos, create unforgettable moments, and transform your space into a realm of enchantment.

Order your LED Crystal Lamp Moon Star today and discover the secret to dreamier nights and more magical moments. It's time to turn your surroundings into a source of daily inspiration!
Share
View full details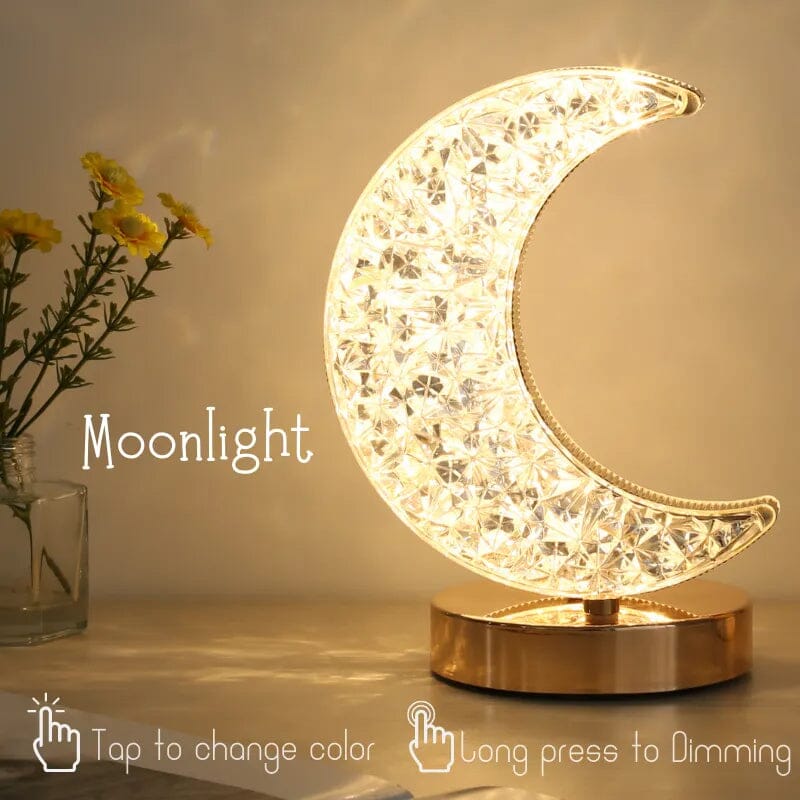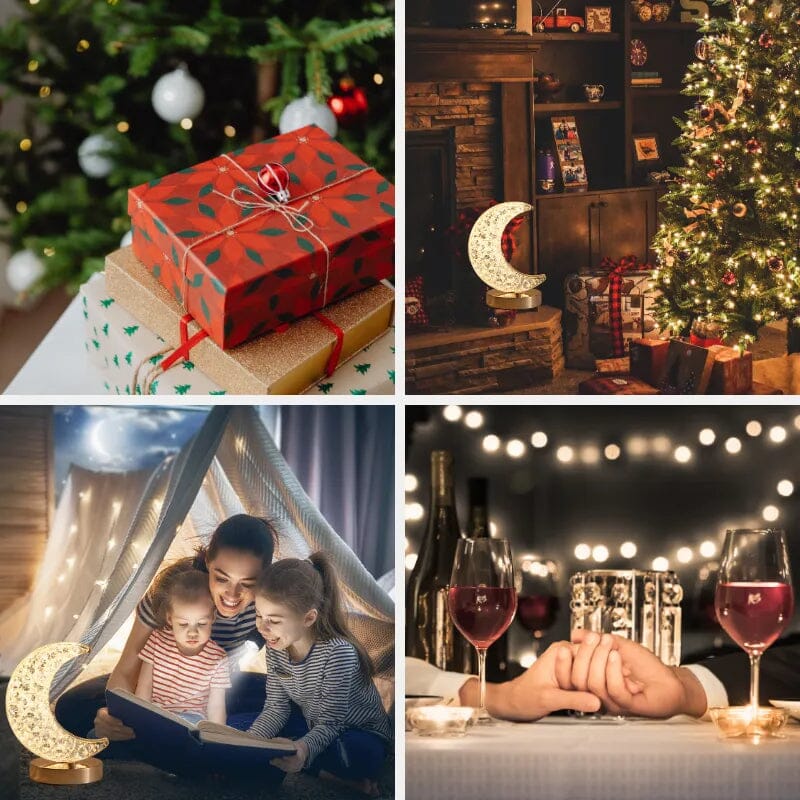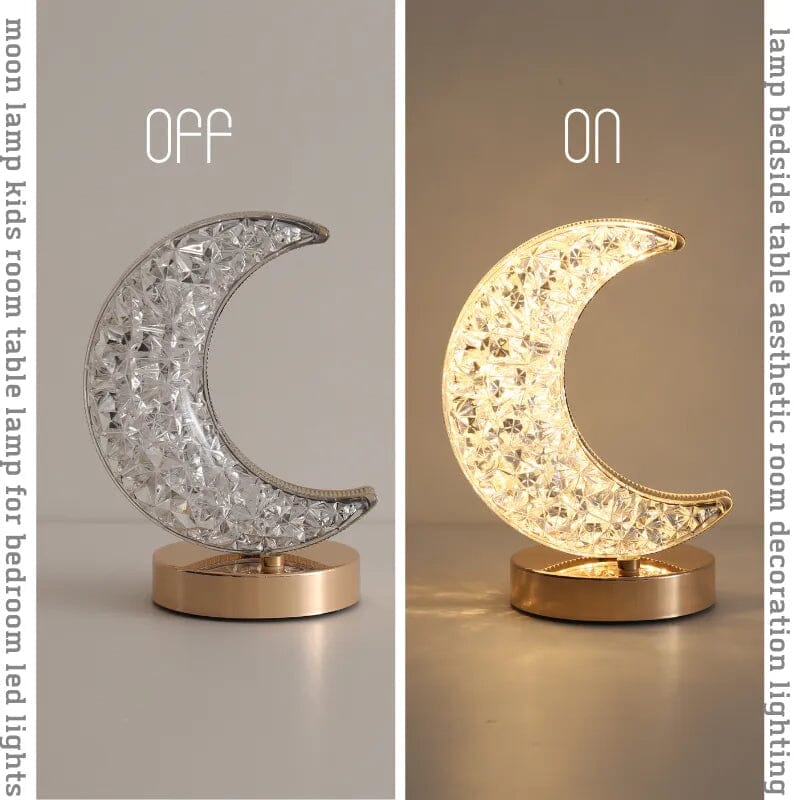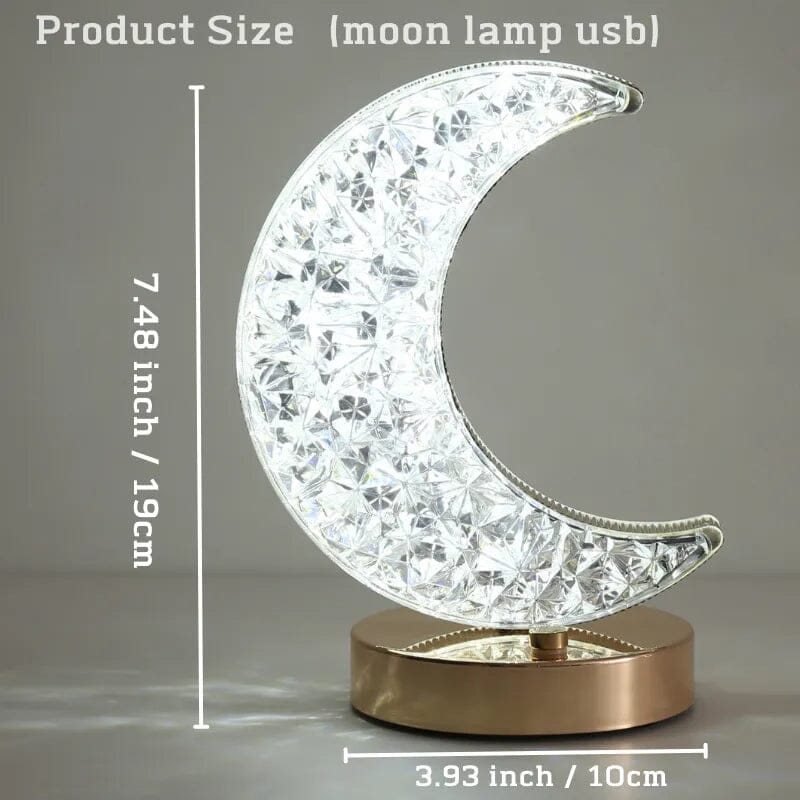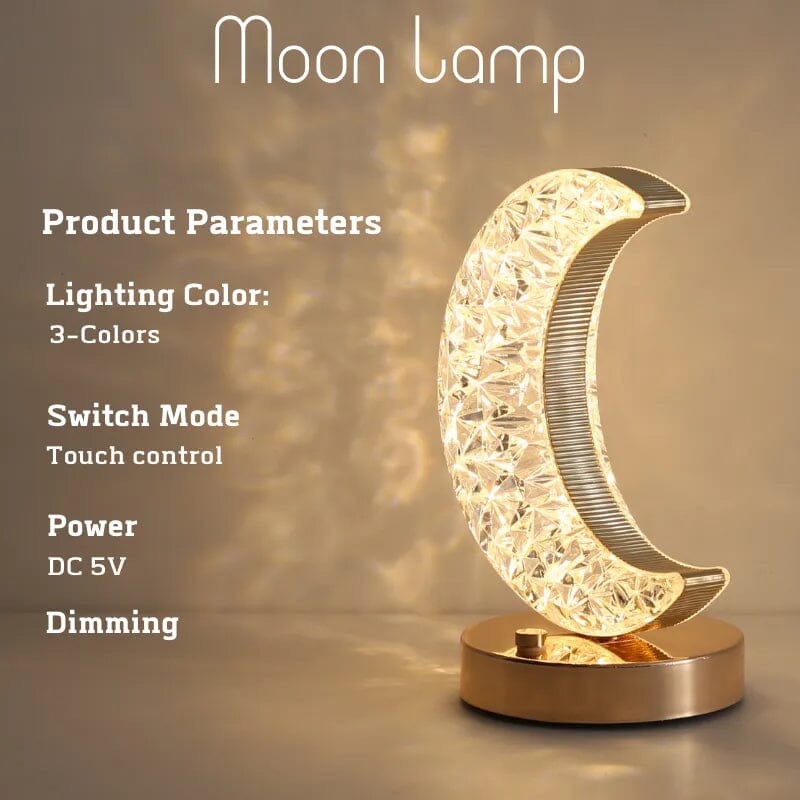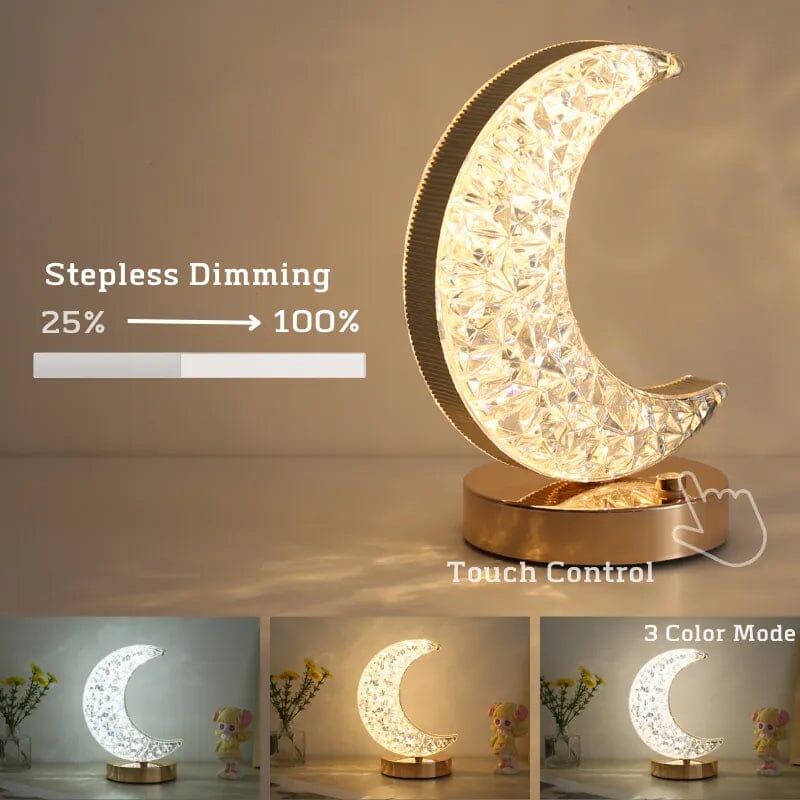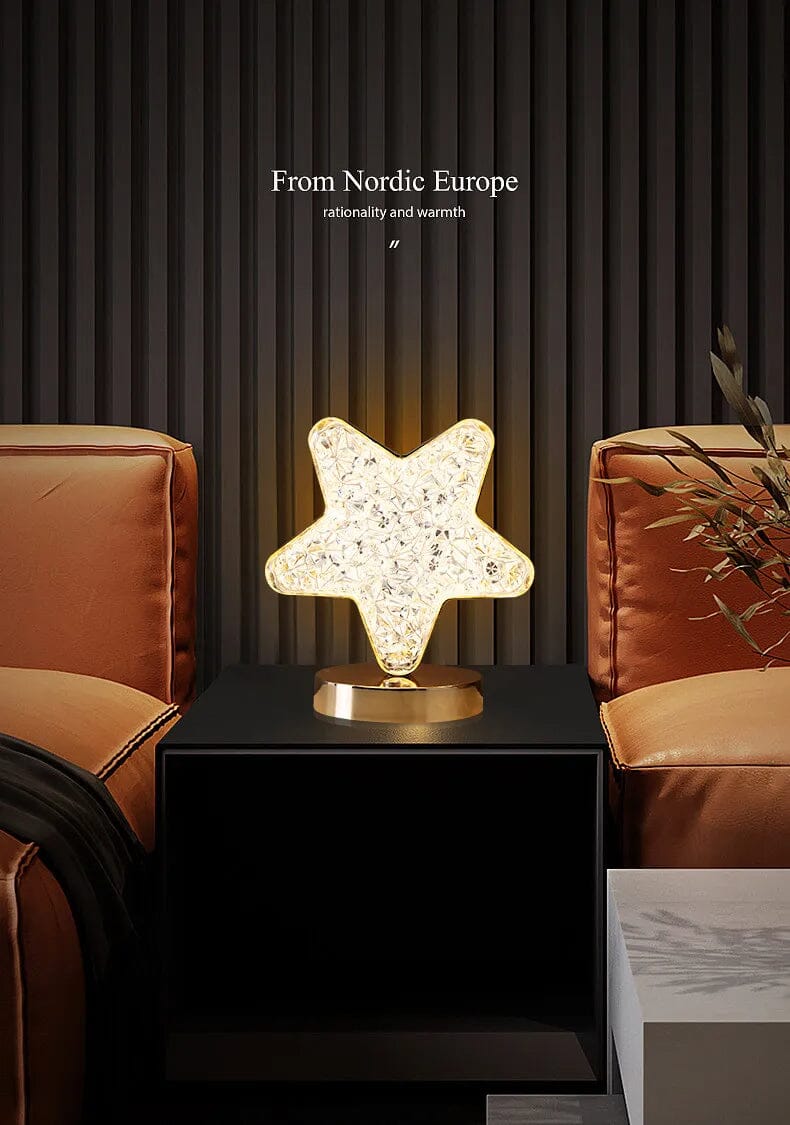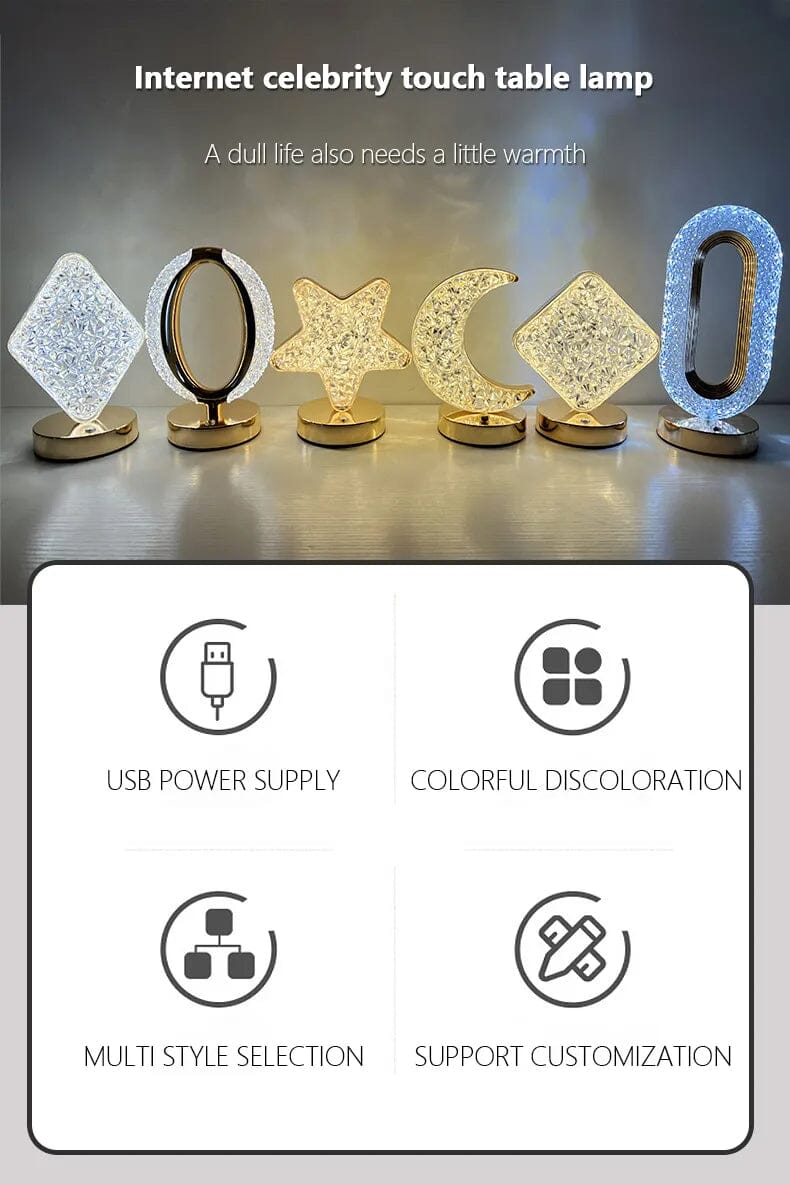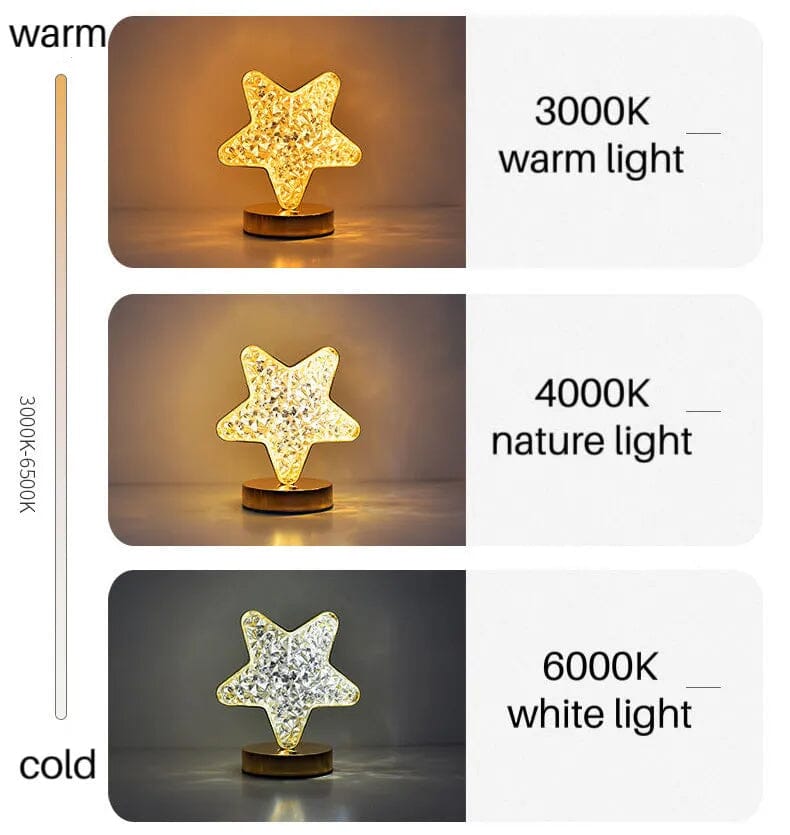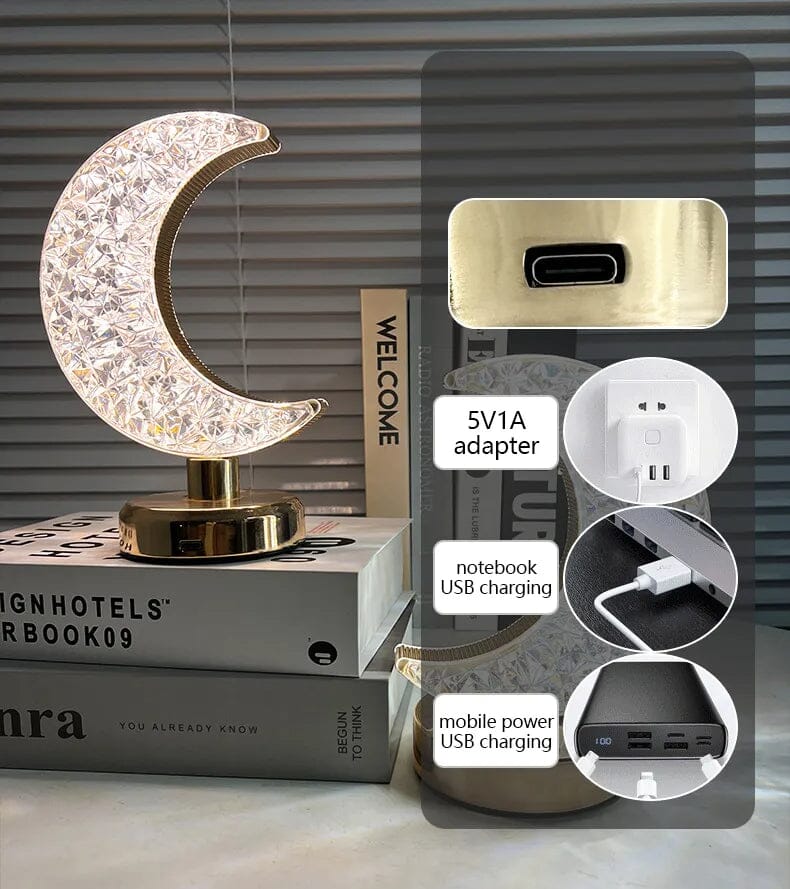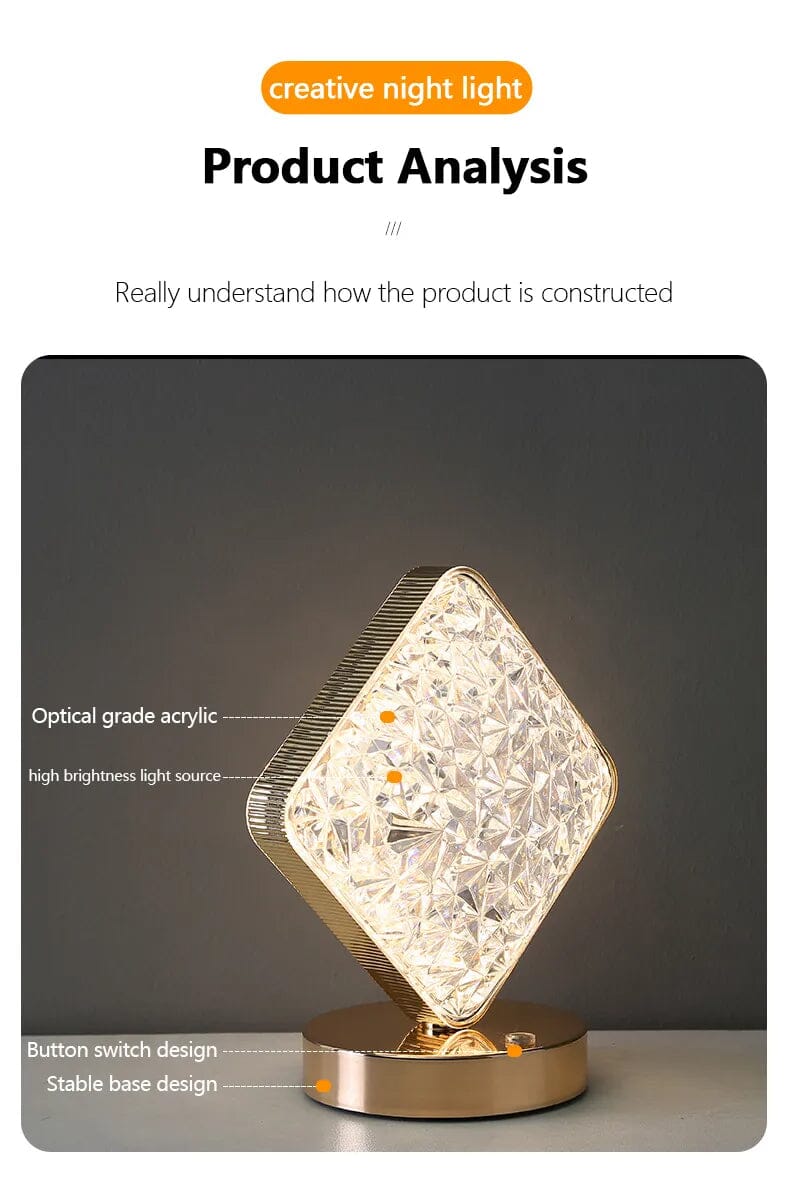 FREE SHIPPING

We provide fast free expedited day shipping via UPS / USPS

SATISFACTION GAURANTEED

We promise you won't be disappointed with this purchase! We stand by our products and take full responsibility if anything arrives missing or broken during delivery and send replacements within a week