Regular price
$ 59.95 USD
Regular price
$ 99.00 USD
Sale price
$ 59.95 USD
Unit price
per
Sale
Sold out
Discover the enchantment of candlelight, reimagined for the modern era with our Modern Candle Lamp. This lamp transcends its role as a mere light source; it's a creator of ambiance, making it perfect for enhancing dinner parties, setting the mood for romantic moments, or infusing warmth and atmosphere into any space. It's not just a lamp; it represents a revolution in mindful illumination.


Illuminating Connections
Embrace the philosophy that light is more than just a means of seeing; it's a means of connection. Our lamp becomes a lifelong companion, transforming any location into a welcoming gathering spot filled with the soothing warmth and inviting ambiance of a candle. Whether in private homes, bustling restaurant patios, cozy office kitchens, or any other setting, this lamp seamlessly melds the romantic allure of a candle's glow with the practicality of a flashlight. It serves as a bridge from our past to our future, offering mindful and adaptable illumination for the present moment.


Tailor Your Atmosphere
Our Modern Candle Lamp replicates the soft, mesmerizing glow of a real flame using LED technology, allowing you to choose from three adjustable brightness levels. With a simple touch, you can effortlessly transition from a gentle, flickering ambiance to a brighter reading light, enabling you to craft your desired atmosphere with a mere tap.


Elegance in Simplicity
Adorned with a carry ring and a brass-plated body that gracefully tapers towards its cylindrical LED tip, the Modern Candle Lamp embodies the essence of minimalistic elegance. A single touch on the intuitive sensor ignites a sophisticated glow, captivating as much as it illuminates. This stylish design speaks volumes, enhancing any space it graces.


Endurance for Enchantment
Equipped with a USB-C rechargeable battery, our lamp ensures up to 12 hours of continuous illumination on the highest setting. Allow your gatherings to extend into the early hours of the morning, enveloped in an enduring ambiance that matches the longevity of your conversations.


Versatile Elegance
The Modern Candle Lamp pays homage to versatility, effortlessly complementing a wide range of décor styles, from modern to vintage to minimalist. Whether placed in your bedroom, on your terrace, or adorning your balcony, this lamp adds a distinct touch of charm. It serves as an ideal gift or a cherished addition to your collection, illuminating not just spaces but also lives.

Specifications
- Material: Plated Aluminum, Acrylic
- Size: 12×26cm / 4.7×10.2in
- Light Source: 1W
- Switch: Touch Lamp Head
- LED Color Temperature: 2600K
- Battery: Rechargeable Lithium
- Battery Life: 12 hours to 150 hours, depending on the mode
Share
View full details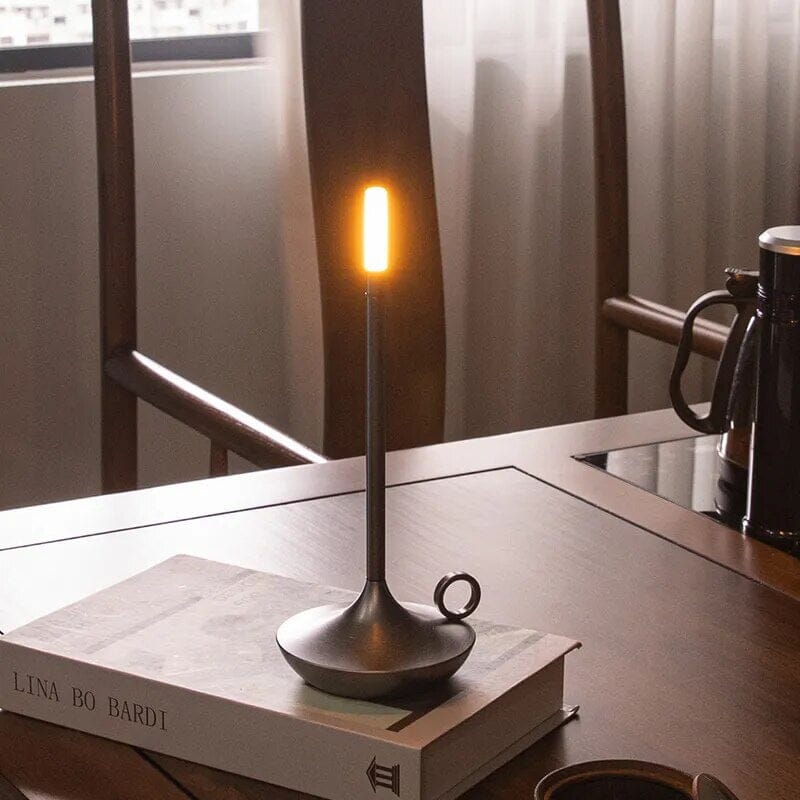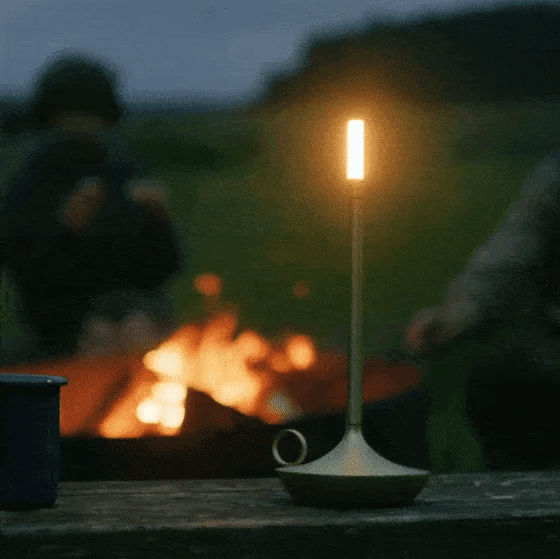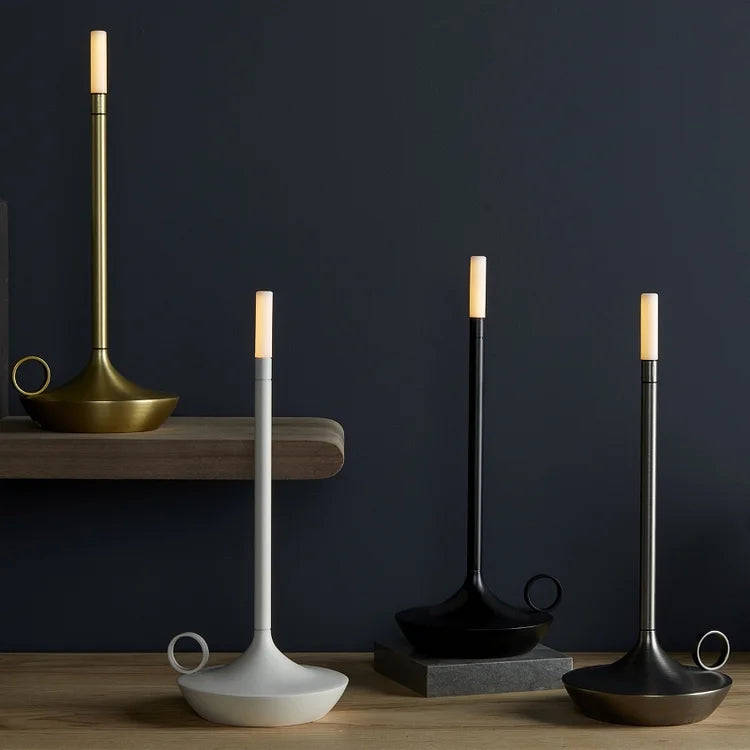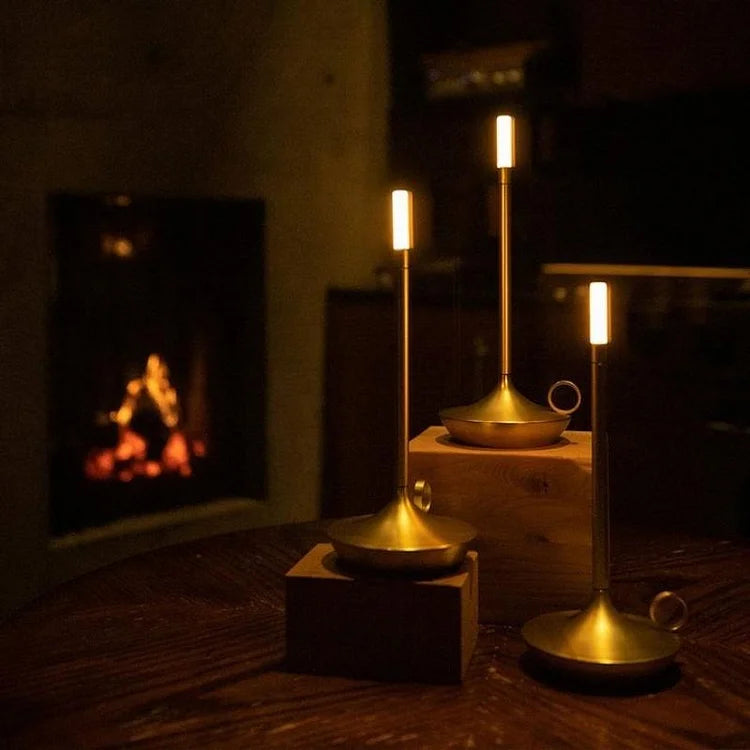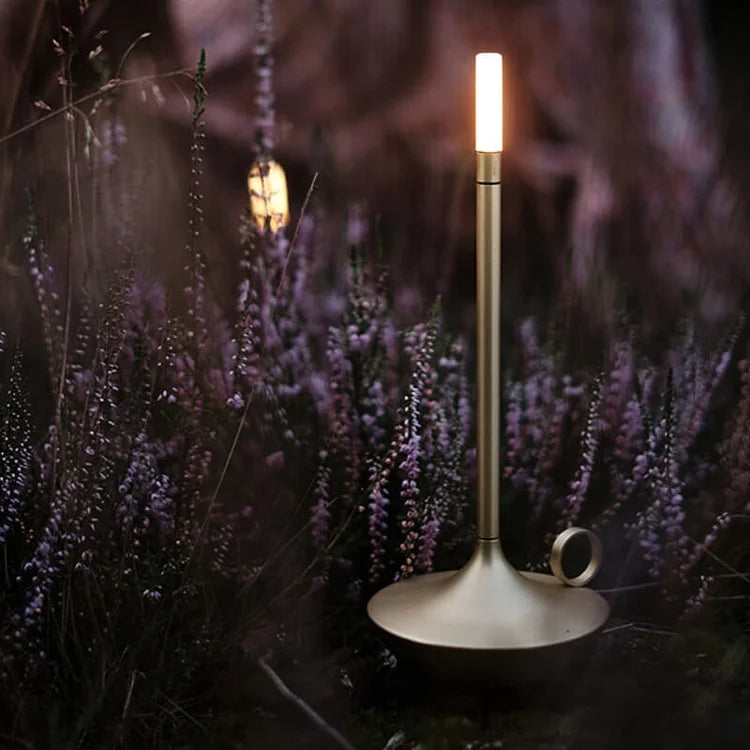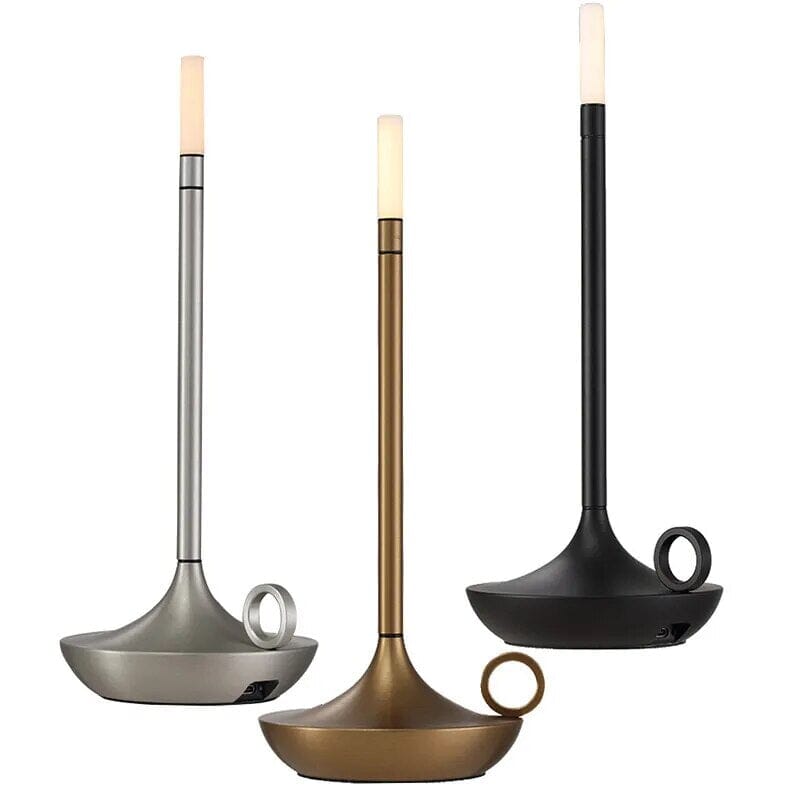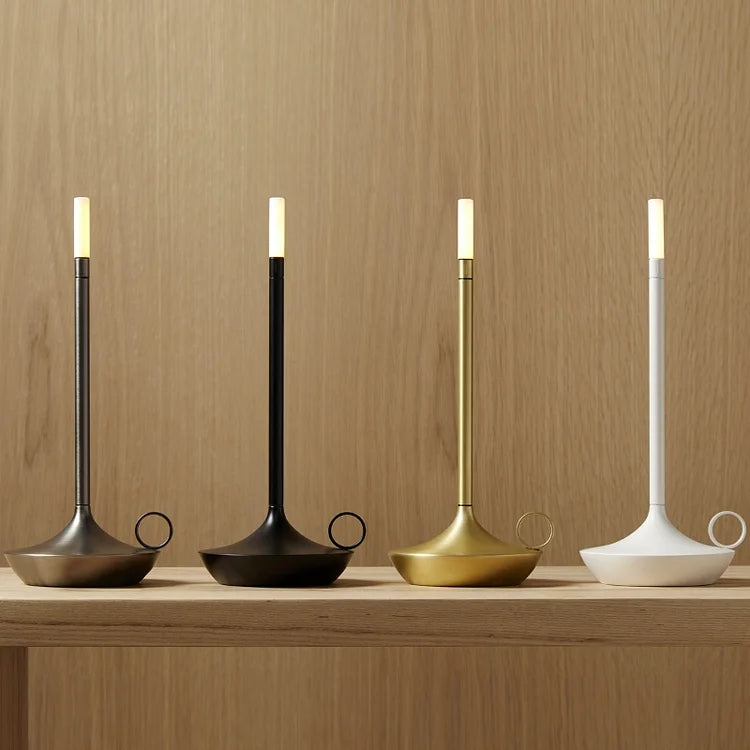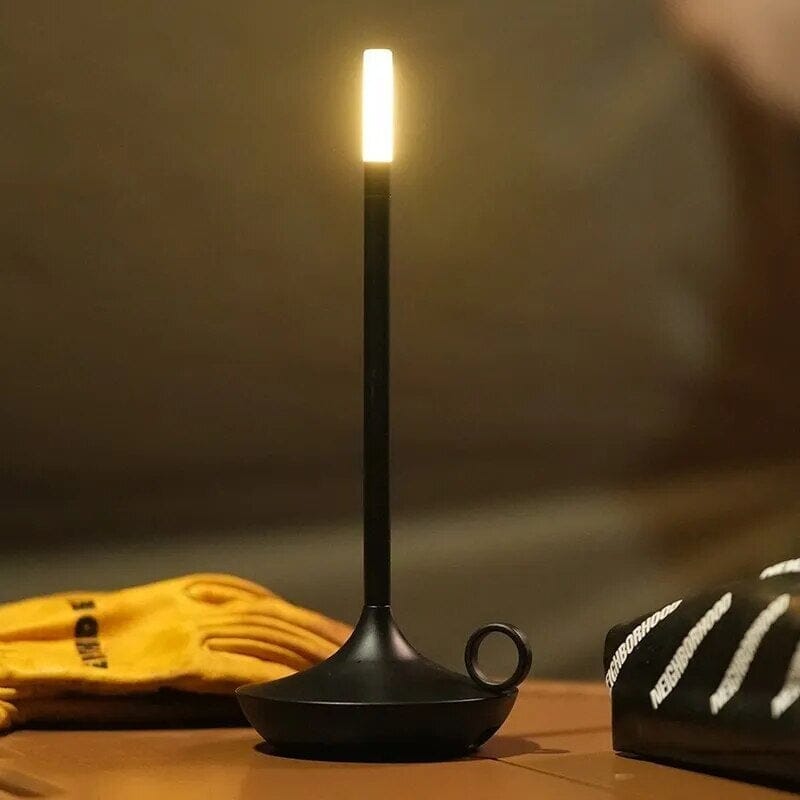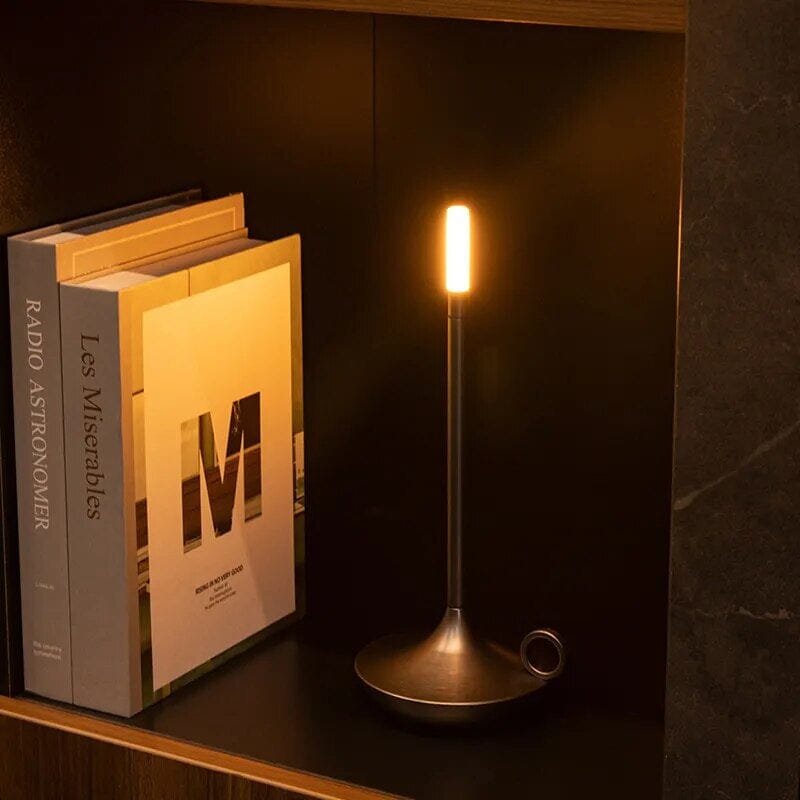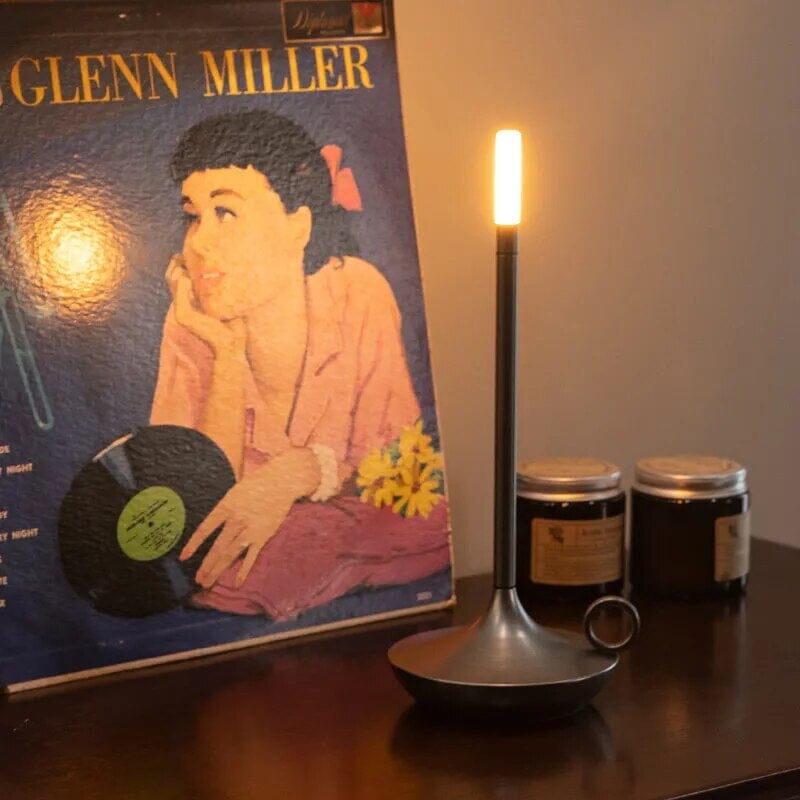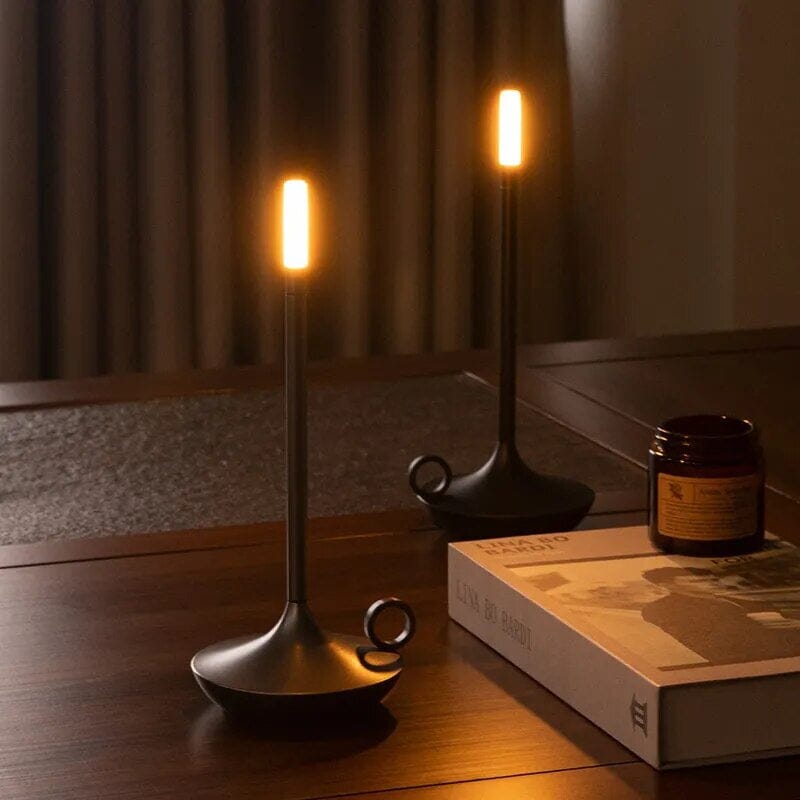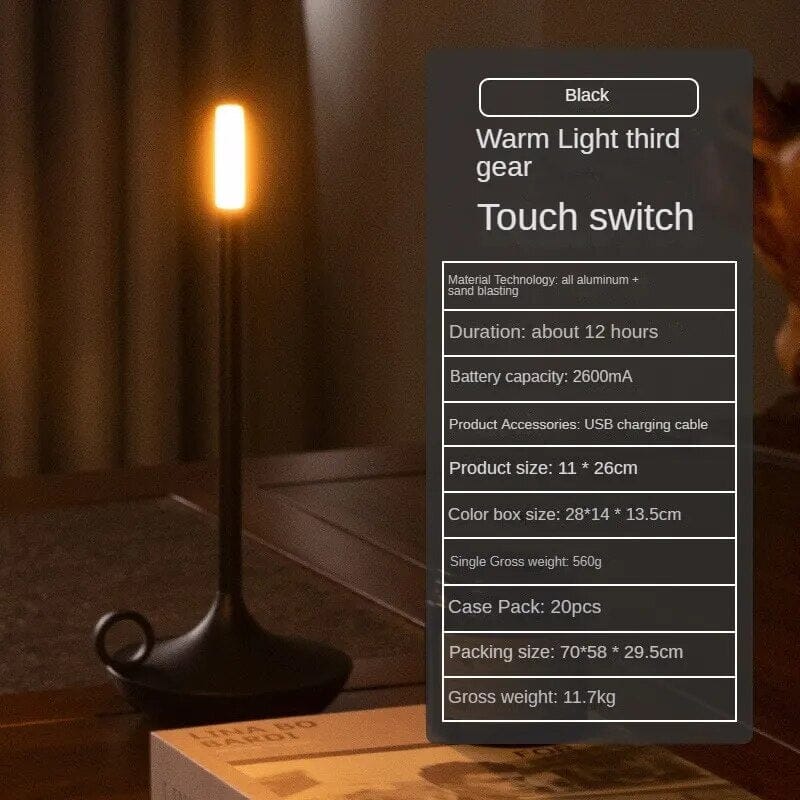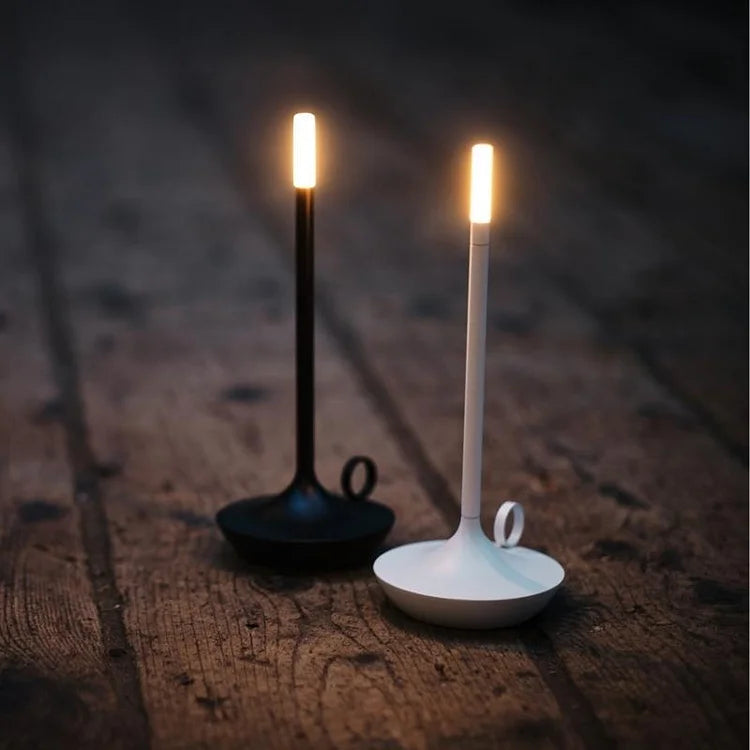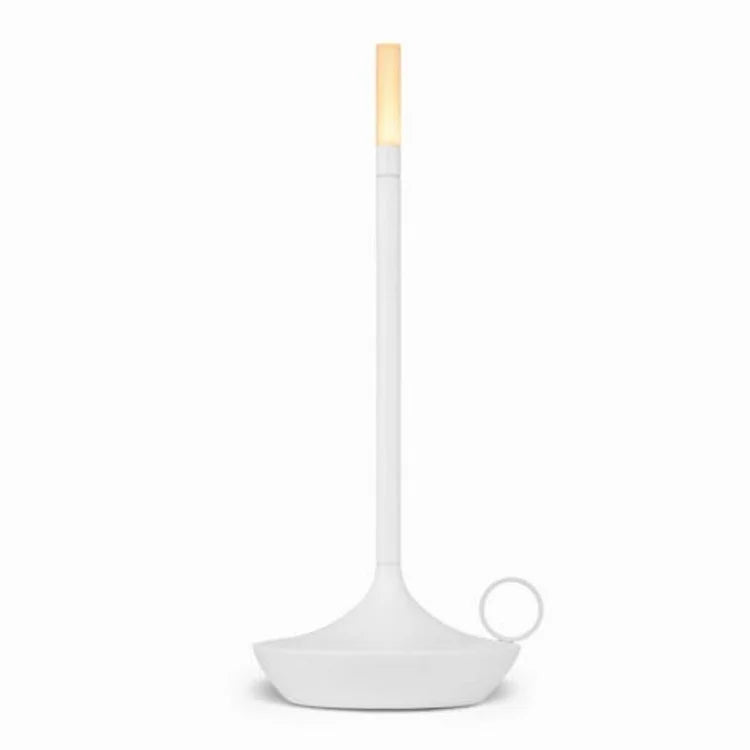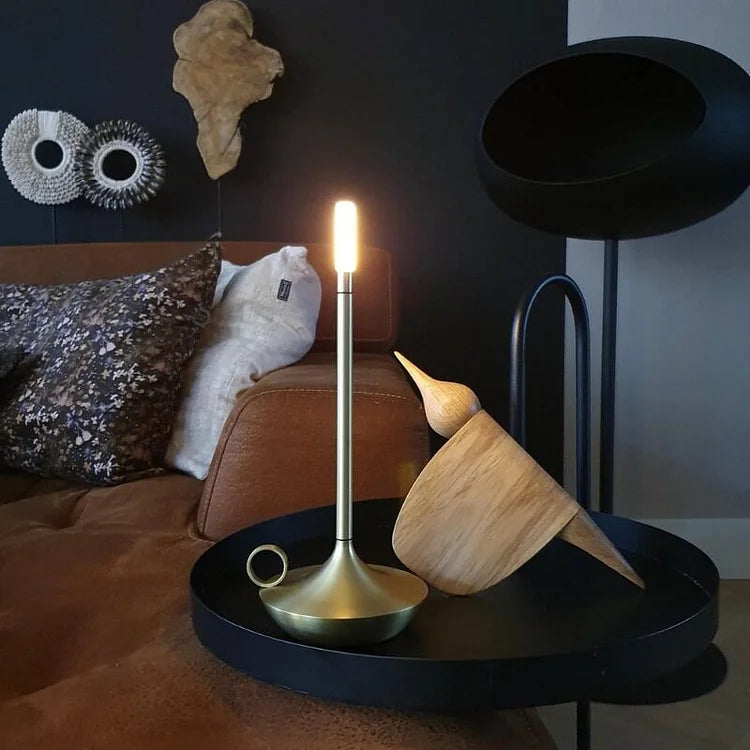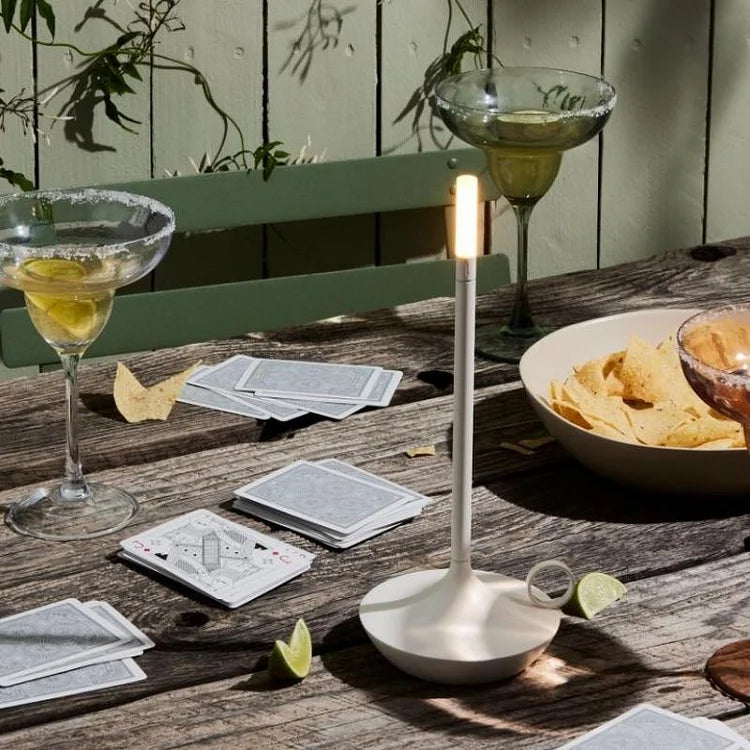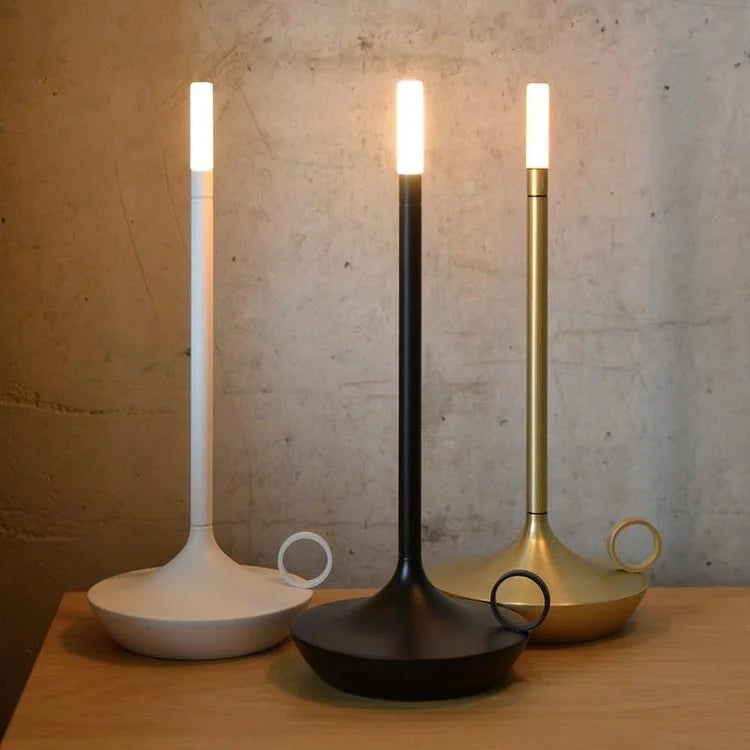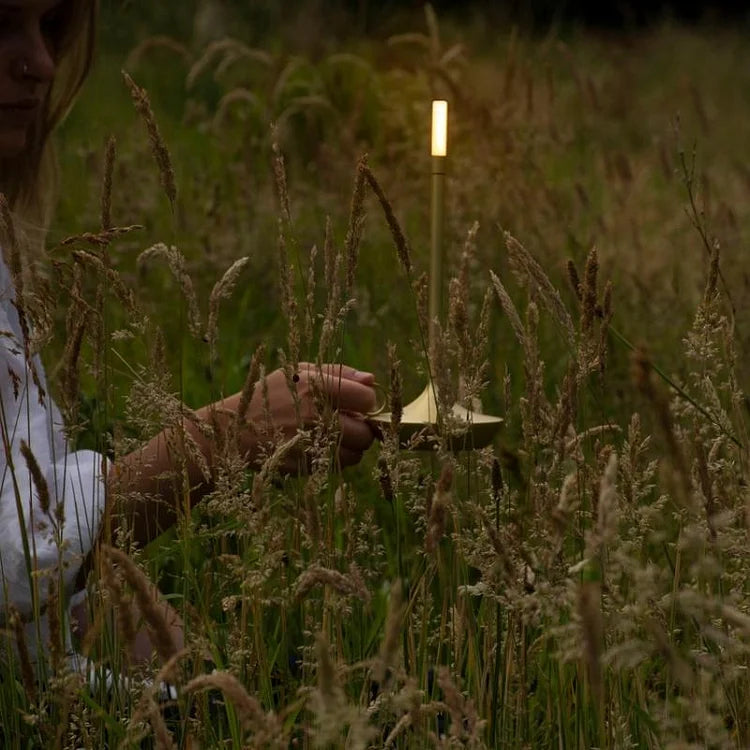 FREE SHIPPING

We provide fast free expedited day shipping via UPS / USPS

SATISFACTION GAURANTEED

We promise you won't be disappointed with this purchase! We stand by our products and take full responsibility if anything arrives missing or broken during delivery and send replacements within a week